Innovative Furnishings for a Modern Home – Tatami Box and Mat
The Tatami box is inspired by Japanese living, a clean and simple yet stylish modular furniture option that offers many variations in use. Each box, measuring 580x1160x500mm, can be a cabinet on its own, and with the addition of the Tatami mat becomes a comfortable bench with storage. This clever use of space is suitable for any size of home and any room, but we think the bedroom is where the Tatami box is most useful.
Put a few Tatami boxes together and you create varying sizes of bed, with the may completing the construction. They can be moved around to create benches, making this perhaps the most versatile example of modular furniture as well as being inherently practical thanks to the hollow storage space.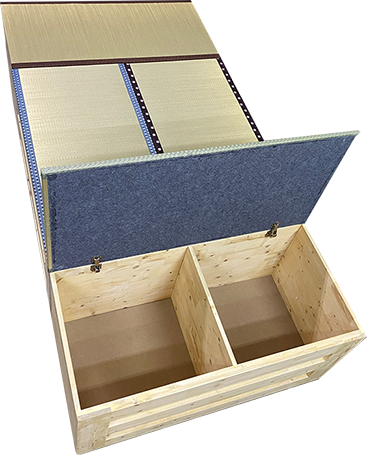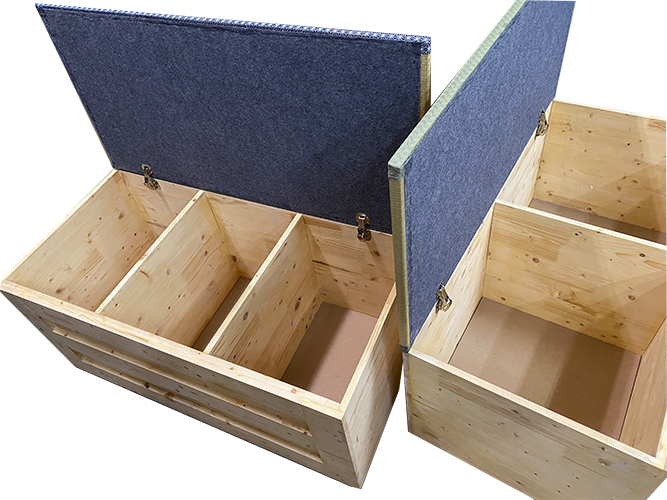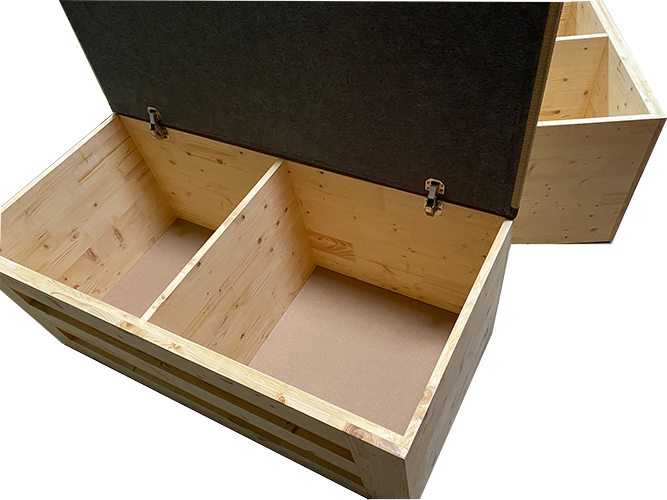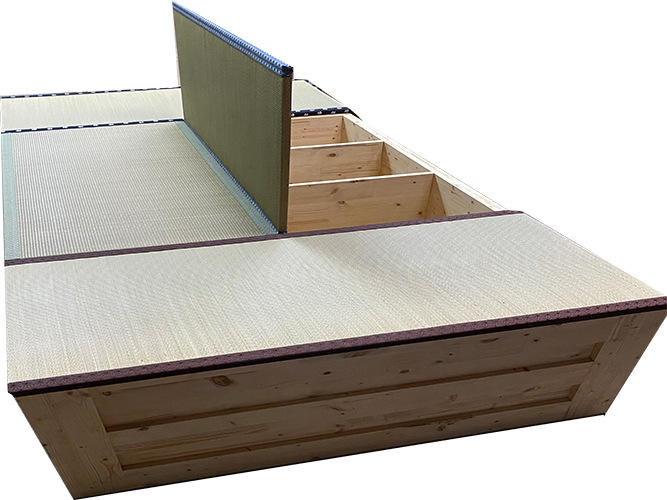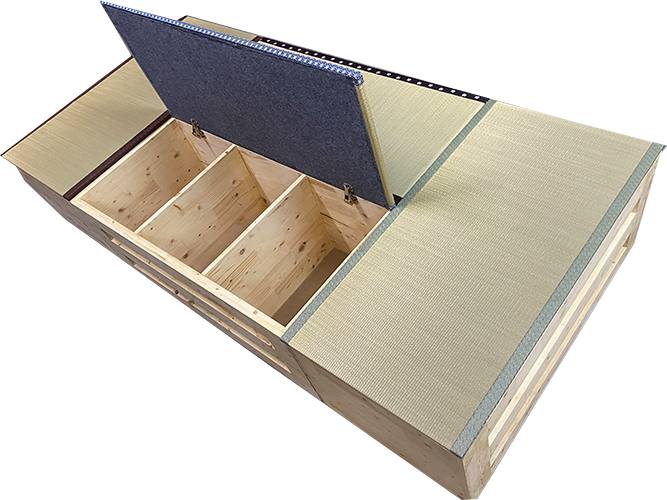 Previous
Next
Natural Materials
The Tatami box is constructed from solid pine making this a superb quality product. The Tatami mat is topped with natural grass plus a choice of colours is available for the edging cloth, traditionally known as the 'Heri'. This versatility means the user can create a pleasant and yet understated furnishing selection, including stacking them as a wardrobe or lining up three Tatami boxes as a single bed or six for a double.
For added ease of use the Tatami Box can be specified with rollers underneath. This allows for simple rearranging of the furniture for different uses. In a bedsit or small apartment, for example, the Japanese style Tatami Box can be arranged as seating in the day and then simply lined up as a bed at night. There are few such modular furniture items that offer such multi-use options as the Tatami Box.
Price MYR1,500/Box
Optional: With 4 Roller – Price added MYR200/Box